Refugee Week 2023 – Lambeth's 'Safe Surgeries'
As Lambeth celebrates our first Refugee Week as a Borough of Sanctuary, we highlight the 'Safe Surgeries' initiative in GP practices in the borough. This supports support asylum seekers and refugees to access health care without facing unnecessary barriers.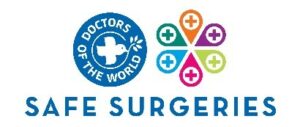 By signing up to become a Safe Surgery, GP practices receive training and expert advice on steps they can take to ensure that refugees and forced migrants are able to register easily, are reassured that that their patient information is protected, and that they have language support if needed. The Safe Surgeries programme is supported by Doctors of the World and Lambeth Sanctuary Forum.
Many people who have fled their countries won't have passports, utility bills or other forms of ID. Or they might be frightened about sharing these details. With Safe Surgeries training, general practice staff can better understand patient concerns as well as healthcare entitlements and NHS guidance, so they can confidently adopt more inclusive registration procedures.
Beckett House Practice was one of the first surgeries to sign up in Lambeth. Practice Manager Sandra said:
"I can't recall an issue we've had with a patient when their not producing ID at reception has caused a significant problem."
Councillor Jim Dickson, Cabinet Member for Healthier Communities and Lambeth Together Co-Chair, said:
"We believe that access to health care is a fundamental right. Any GP practice taking steps to tackle the barriers migrants face in getting access to healthcare can become a 'Safe Surgery' for everyone, and make sure that a lack of ID or proof of address, or a patient's immigration status or language are not used as barriers to accessing care."
Spotlight on a Lambeth Safe Surgery: Herne Hill Group Practice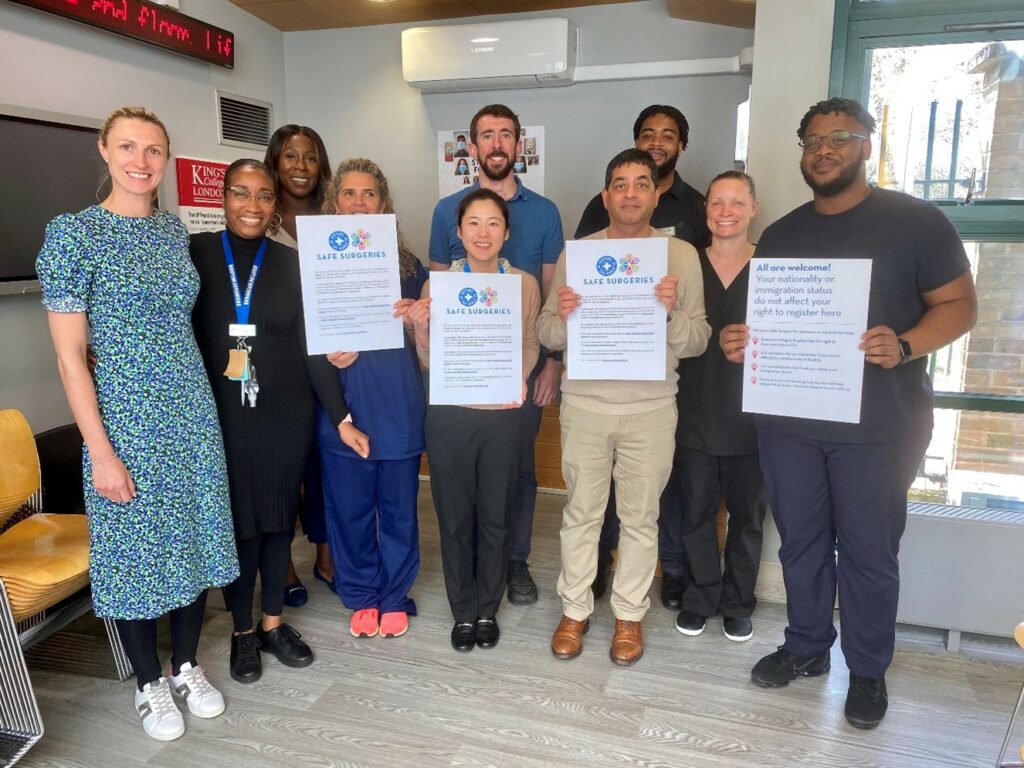 Herne Hill Group Practice is one of Lambeth's Safe Surgeries. Their Reception Supervisor, Karla, said,
"At Herne Hill Group Practice we have always been committed to providing high-quality patient-centred care and promoting a healthier community. We are proud to be a part of Safe Surgeries. It helps to make healthcare more accessible and allows us to reach different groups of patients.
Our membership is publicised at reception, on our website and our practice newsletter. We also provide person-centred support via our Social Prescribing Link Worker. All of our receptionists have attended a Safe Surgeries training webinar which highlighted the obstacles people may face when accessing healthcare.
We welcome visitors from overseas. With the war in the Ukraine, our doors were already open to an influx of new patients, and we welcome all asylum seekers and refugees who are in need of healthcare.
The Safe Surgeries initiative supports our staff to recognise the barriers that many people in the community face. it also empowers them to overcome these barriers to ensure nobody in the community is excluded from primary health care from their GP practice."
Read about the experience of other Lambeth Safe Surgeries
Register with a GP
It is free to register with a GP and proof of address or ID is not required. Find a GP near you
Find out about other health services and how to access them
Lambeth Together's plans to support refugee health
The Safe Surgeries initiative supports Lambeth Together's aims to improve the health of people who are homeless, or at risk of becoming homeless, including rough sleepers and refugees; and to ensure that people know where to get help and that they are treated at the right time, in the right place for their needs.
Find out more about Lambeth Together's health and care plan, Our Health, Our Lambeth