Thriving Stockwell's new healthy eating and living guide
Introducing the 'Thrive for Life: Healthy Eating and Living Guide,' developed in conjunction with Stockwell's East African and Middle Eastern communities, health professionals, and dietitians. Led by Stockwell GP Dr. Vikesh Sharma's Healthy Heart Hub, the initiative aims to address heart-related conditions locally with the people who are most impacted.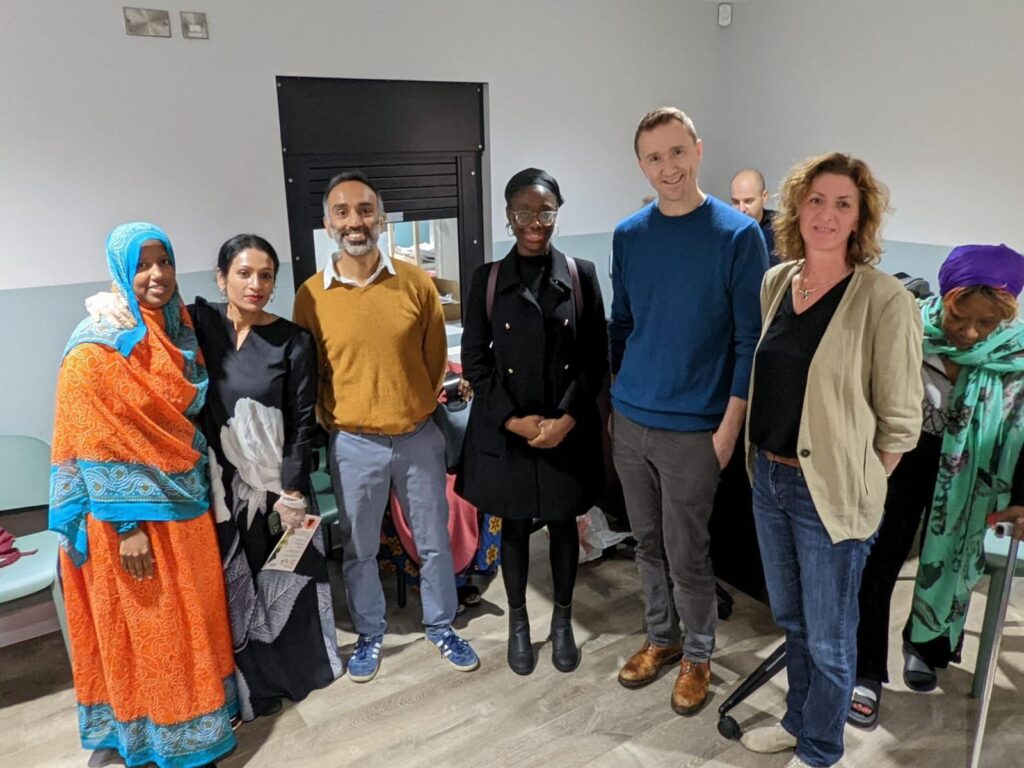 'Thrive for Life' delves into nutrition, healthy recipes, and lifestyle improvements, offering easily digestible insights into popular health topics. Celebrating its launch on October 26, 2023, at the Old Laundry in Stockwell, the community event drew over 300 residents and stakeholders. It featured energetic activities by local organisations and delicious food inspired by the guide. Read the guide here.
Dr. Sharma said: "This guide serves as a testament to the unity of healthcare professionals and communities, working together to address health disparities and raise awareness not only in Stockwell but also beyond."
Paul Gill, the Strategic Account Manager from Novartis, the organisation that funded the project, said: "Never in our wildest dreams did we think that we'd not only create a healthy recipe book, but also a health and well-being book to help people make the right choices. The overwhelming energy I felt from the launch day still makes me smile."
Why does this matter to Lambeth Together?
This project was developed by Thriving Stockwell, one of the many 'Thriving Communities' in Lambeth. These communities are networks of local people, projects and organisations supported by Lambeth Council and local GPs.
Thriving Communities support the Lambeth Together Neighbourhood and Wellbeing Delivery Alliance's aims to reduce health inequalities and create healthier neighbourhoods. They also embody the importance of working together with residents, carers, grassroots organisations, volunteers and community groups to create positive change for our communities.
Find out more.
The launch event for the "Thrive for Life: Healthy Eating and Living Guide," was captured in a vibrant video showcasing the day's highlights, marking an incredible success that left the community delighted. Watch a video of the day.
The Cardiovascular Hub is part of 'Thriving Stockwell", one of several "Thriving Communities" across Lambeth. These are  networks of local people and organisations including groups of GP practices (primary care networks) that connect people to opportunities in their  neighbourhood to improve health and wellbeing. Discover your Thriving Community here.
For events, activities, groups and networks in your Lambeth neighbourhood you can also visit Lambeth Council's community groups and projects webpages.
Stay connected with Thriving Stockwell.
Twitter/X: @Thriving_Stock
Instagram: @thrivingstockwell
Facebook: @thrivingstock