Teen Wellness Fair at West Norwood Library
On 23rd November 2023, West Norwood Library is hosting a Teen Wellness Fair bringing services, information and activities together under one roof to help inspire, educate and inform the future of Lambeth young people.
Youth focused organisations come together to support teen wellbeing
Young people from 13-19 can learn about the many opportunities, services and sources of support available in Lambeth, from arts and drama to sports, looking after their mental health and accessing contraception or sexual health advice.
Nutrition experts will be there to talk about the benefits of a good diet for both body and mind. And for those thinking about their future, career advisors will offer advice on different job paths and education options. There will also be discussions about climate change and how young people can take practical steps towards a better future for our planet.
The event is completely free, and is running in two parts:
Session 1: 12:30pm – 3:00pm (schools only)
Session 2: 4:00pm – 6:00pm (open to all Lambeth teens; parents and carers are welcome too)
West Norwood Library can be found close to West Norwood Station at 1-5 Norwood High Street, SE27 9JX.
Teen Wellness special screening hosted by West Norwood Picturehouse
West Norwood Picturehouse is putting on a special screening of 'Teen Wellness – Theater Camp' at 3:30 pm for a reduced admission price of £3.00.
More details about the film and booking via the Picturehouse website
Teen wellbeing is a priority for Lambeth Together's Children and Young People Alliance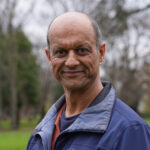 Dr Raj Mitra, Clinical and Care Professional Lead for the Lambeth Together Children and Young People's Alliance said:
"Empowering Lambeth's youth is vital. Events like this give them the tools and information they need to shape their own futures. With the right support and access to services, our young people can truly thrive."
The event has been organised in partnership with local public, charity and health sector organisations. It links to Lambeth Together Children and Young People's Alliance's aim to make sure young people in Lambeth grow up healthy and happy, and will hopefully help connect young people to communities and networks that will enable them to maintain good health in the longer term.