Stockwell Mosque Pop-Up Vaccine Clinic Success
Lambeth's great collaborative efforts continued with a pop-up clinic at the KN centre (Stockwell Mosque) on Saturday 1 May that saw 187 local people coming forward for their first COVID-19 vaccination, boosting Lambeth numbers and improving access for hesitant populations to this life-saving protection.
Lambeth pop-up clinics are saving lives by protecting 'hard-to-reach' groups
It was a great turn out for Lambeth's diverse population and a strong success with many attendees representing communities that might be traditionally thought of as 'hard to reach' due to cultural or language barriers. Over 70% were made up of African, Asian, Caribbean, Latin American or Portuguese speaking populations. This no doubt was linked to the role of the mosque as a site and the strong local connections.
These local clinics are a great way to engage with local people who have been resistant previously. At this clinic over half of those vaccinated could be deemed as patients who have so far not engaged with their call to take up the vaccine or who were not registered. Examples include:
a 83 year old Arabic Man who came because it was the mosque and he trusted this
a 70 year old Spanish gentleman attending with his daughter who came for her vaccine
a 50+ year old Caribbean lady attended because she was inspired by the community element of the event
some who did not read/speak English well or were unregistered with a GP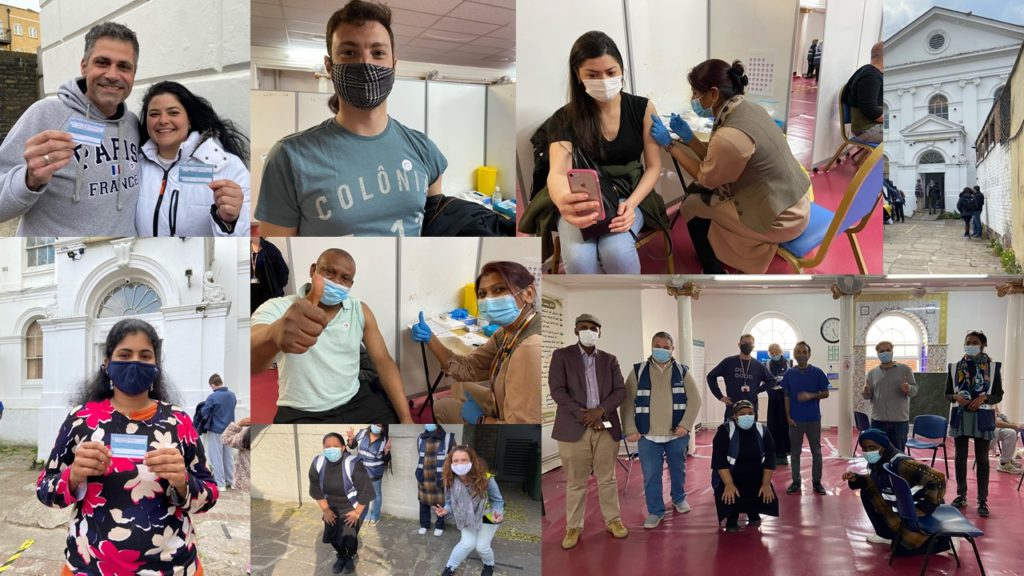 Lambeth's large collaborative effort
Thriving Stockwell with the Portuguese community, Lambeth Portuguese Wellbeing Partnership (LPWP) were great local partners who drew in attendees.
Clinicians, GP receptionists, Faith leaders, diverse volunteers gave their time to support the clinic. Volunteers were made up from the members of the Mosque and LPWP, as well as some local GP practice staff.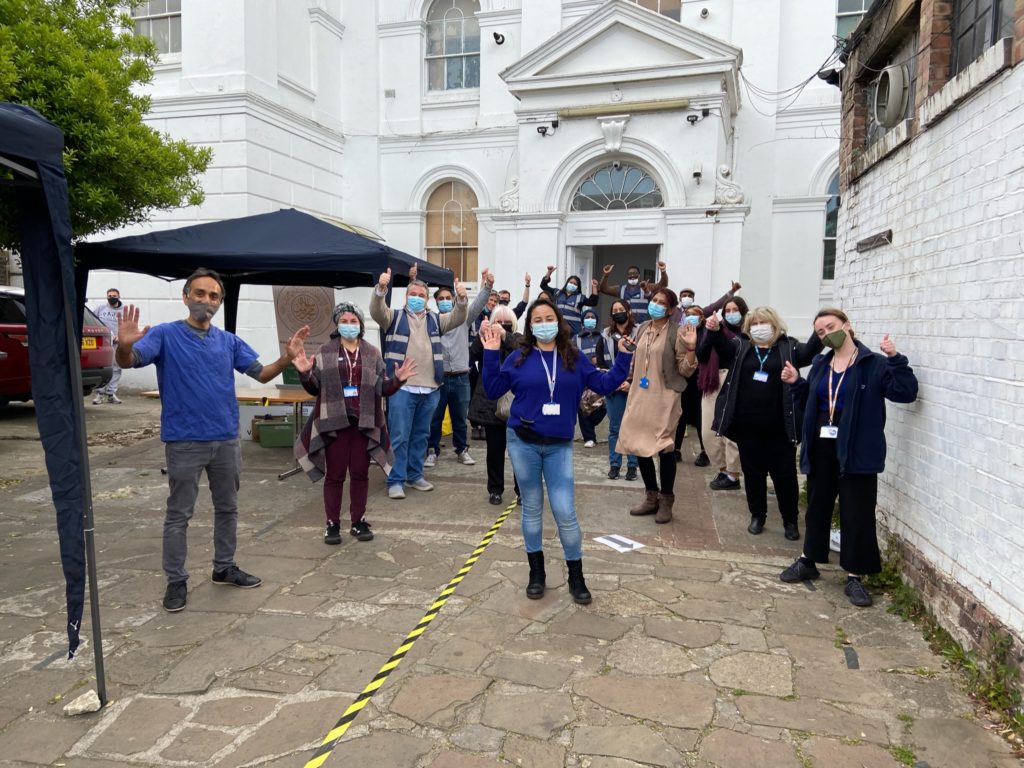 Dr Vikesh Sharma, a Lambeth GP, said:
"The pop up clinics are a way the vision of Lambeth Together is realised. It is a huge success to vaccinate so many who could be considered 'hard to reach'. I am proud to be a part of this work and want to thank all the volunteers who were key information sharers within their communities and make their peers more relaxed in attending."
"Everyone is looking forward to further pop-ups. By working with local communities we are improving access to this life-saving protection for Lambeth's resident."
Other ways to book a COVID vaccine and more information
To find out more about the COVID-19 vaccination programme in Lambeth see our COVID-19 Vaccinations page and for more information about the programme in south east London, please visit www.selondonccg.nhs.uk 
Or if you are eligible you can :