Neighbourhood and Wellbeing Delivery Alliance publishes second Progress Report
The NWDA worked with Lambeth communities to address unequal health outcomes for people with long term health conditions across our diverse population. See what we've achieved so far in relation to our previous strategic priority areas, and our plans to tackle the challenges we face. Read the Lambeth Neighbourhood and Wellbeing Delivery Alliance Progress Report 2022.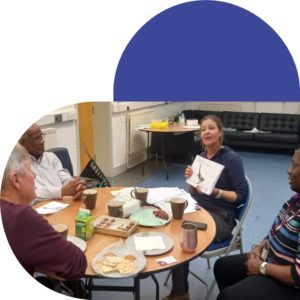 This report highlights specific examples of how the NWDA supported improvements to planning and delivery of health and care in Lambeth. including the below projects:
Proactive outreach pilots focused on specific health inequalities, such as Black Thrive, Brixton Immortals Dominoes Club and NHS England offering health interventions and advice
Multiple long-term conditions test project for patients with multiple conditions in six general practices in North Lambeth. This aimed to reduce fragmented care and to improve the experience of patients accessing multiple services
Neighbourhood & Wellbeing Delivery Alliance priorities
The NWDA report focuses on the below four 2022 key priorities:
Thriving Communities: improving support in the community for residents to live healthier and happier lives
Living with Long Term Conditions: helping people with multiple long term health conditions and those with chronic pain to self-manage and get the support they need
Care Homes: improving support to care homes to enhance care to residents and their families
End of Life Care: encouraging more people to have an end of life care plan that reflects their wishes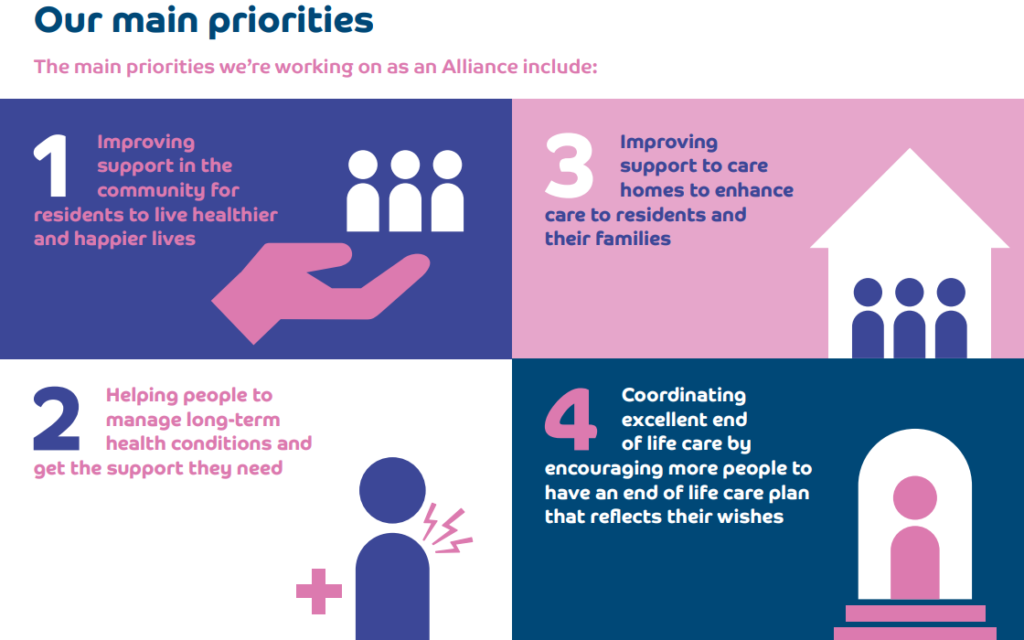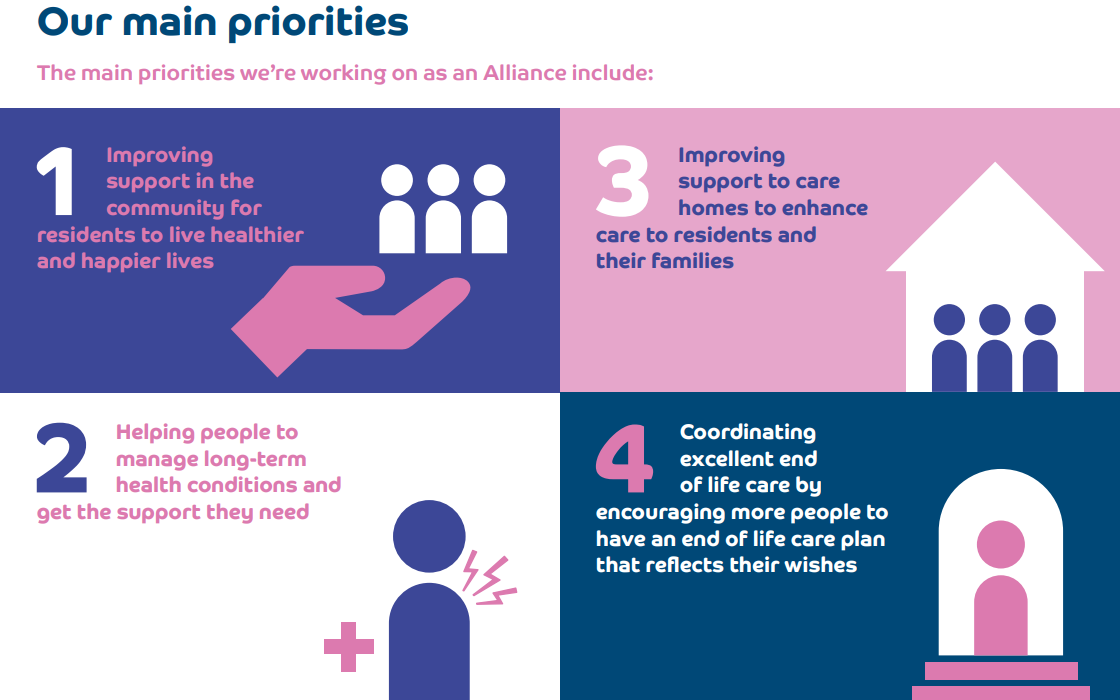 Our refreshed NWDA priorities:
Keeping residents healthy for longer (Prevention)
Access to the right care (Urgent and Emergency Care)
Supporting those with Complex Care
These priorities allow the NWDA to focus on areas where the alliance can make the most impact and add value to Lambeth residents. Look out for more news around these new NWDA priorities and how we are working with partners to listen to the needs of Lambeth residents and help deliver support that best meets those needs.
Neighbourhood & Wellbeing Delivery Alliance partnership
The NWDA works at neighbourhood level through collaborative projects. These projects are led by a local partnership of health, social care, voluntary community sector and local people.
The Neighbourhood and Wellbeing Delivery Alliance's partners include:
To understand our priorities in action, see some of our current health and wellbeing projects.
See news and stories about the NWDA.
Get in touch with the Neighbourhood & Wellbeing Delivery Alliance
If you're an organisation or community group in Lambeth who shares our ambitions the please get in touch with the NWDA.