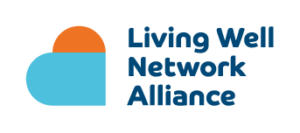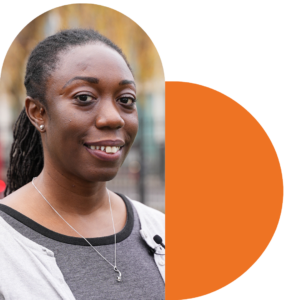 It's been an eventful year, filled with growth, learning, and resilience. Each Living Well Network Alliance member of staff has played an instrumental role in our success, and I'm immensely proud of what we've accomplished together.
Throughout the year, we faced several challenges such as the cost of living crisis, increased demand on services and continued high levels of staff vacancies within some of our services.
However, our achievements over the past year are a testament to the talent, creativity, and collaboration within the Partnership.
We were recognised when our coproduced Culturally Appropriate Peer Support and Advocacy (CAPSA) service with Black Thrive and Service users won the HSJ Partnership 'Best Not for Profit Working in Partnership with the NHS' 2023 award. This award upholds the importance of co-design to address mental health inequalities.
We started a pilot of our Individual Placement and Support Service, which will help more people get into meaningful employment.
We've also introduced new roles and services such as the Mental Health Practitioners, Staying Well Virtual Clinics and reviewed our Living Well Centres.
There's always plenty more to do, and we're keen to improve by better understanding if the work we're doing is having an impact on people's ability to recover and stay well.
As we look towards the future, I'm filled with excitement and optimism. The coming year will bring its own set of challenges, but I've no doubt that, together, we will overcome them and continue to thrive.
I want to express my deepest appreciation to all Living Well Network Alliance staff for their dedication, teamwork, and unwavering commitment to our partnership vision. I'm privileged to lead such an extraordinary team.
I'd also like to add a final special thank you to Dr Adrian McLachlan, who retired in March this year after 40 years' service to the NHS. He was a Lambeth GP, former Chair of NHS Lambeth Clinical Commissioning Group, and Clinical and Care Professional Lead for Lambeth Living Well Network Alliance.
Adrian was also a founding member of the Lambeth Living Well Collaborative, from which our partnership for mental health in the borough was born. As Alliance Director, I have benefited directly from Adrian's experience and wisdom and his commitment to achieving more when we work together.
I leave you with a few of Adrian's words that I think fit perfectly with our Alliance vision "There is certainly nothing that I can claim to be solely responsible for. It's all been collaborative."
Sabrina Phillips
Alliance Director
Lambeth Living Well Network Alliance
Can you help us?
We have a short survey that anyone who use our services is invited to complete. It will take less than three minutes and will tell us how well we are doing and what we need to improve.