Project Smith and the London Community Foundation are delighted to continue to offer the Lambeth Wellbeing Fund, thanks to a continued partnership with Lambeth Together, the Lambeth Public Health Directorate and the London Borough of Lambeth.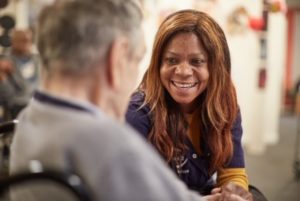 The programme contributes to the Lambeth Health and Wellbeing Strategy. This small grants programme includes funding from Lambeth CCG's 'Project Smith', an area-based initiative and Lambeth Together both of which help communities to support each other to improve their health and wellbeing.
£60,000 is available from Project Smith for projects which:
Are targeting the priority wards of Oval, Clapham Town, Clapham Common and Brixton Hill
Are led by the communities who will benefit
Work with:

BME women
Black Men
LGBTQ+ people
Families of teenagers or young adults
Projects addressing needs emerging following the Covid-19 pandemic
People living with mental health issues
£282,000 is available from Lambeth Council Public Health for projects which:
Support adults in any ward in Lambeth
Projects which work with:

People from Black, Asian and multi-ethnic groups
Parents and carers on low incomes (particularly lone parent families)
Unemployed people
People experiencing poor mental health (£66,000 is ringfenced for this group)
Isolated men (Mainly single isolated men)
Older people
LGBTQ+ people
People with disabilities/and or suffering with poor health
Themes
Projects must support participants to address at least one of the following:
Being able to manage their own health and wellbeing (or condition) and being supported to do so. This also includes having access to the right information and support, and being able to stay healthy;
Being able to have the right things in place to help them to avoid a crisis, or to limit the impact of a crisis, particularly for people who are living independently;
Feeling that they are part of a community.
Loneliness and isolation can contribute to poor physical and mental health, but people who have good social connections are healthier and better able to deal with health problems if they arise.
Grant size
Lambeth Council Public Health Funding (total of £282,000 available over two years)
Grants of between £1,000 and £10,000 per year are available for projects of up to 24 months for applications from organisations (maximum grant size £20,000 over 2 years)
Project Smith Funding (total of £60,000 available)
Grants of between £1,000 and £5,000 per year are available for projects of up to 24 months for applications from individuals with a nurture organisation (maximum grant size £10,000 over 2 years)
Any management costs for nurture organisations must be included in the requested amount. The maximum amount for nurture organisation management costs are 15% of the total grant request.
Deadline
Midday on Friday 7th January 2022 (No late applications will be accepted).
Key Dates
Lambeth Wellbeing Fund Workshops
If you need help in understanding the fund priorities or would like to discuss your application, the following sessions are available:
Sessions will be via Zoom. Please book your place using the relevant Eventbrite link and you will be provided with the Zoom link closer to the time.

Lambeth Wellbeing Fund Ideas Appointments – 30 mins bookable slots
Project Smith are offering 30-min surgery slots between 30th November and 8th December (5 dates available) for you to discuss your projects and applications with us. Places can be booked here: https://calendly.com/sam-smallcombe/lambeth-wellbeing-fund-ideas-appointments
Project start dates
Applicants will be notified of the outcome of their applications at the beginning of March 2022 and will be expected to begin as soon as possible – by 31 March 2022 at the latest. Notification will be sent by email to the organisation/nurture organisation contact.
Contact Details
If you have any questions on the fund please contact us on 020 7582 5117 or at applications@londoncf.org.uk