Lambeth Together Covid-19 Recovery Plan Review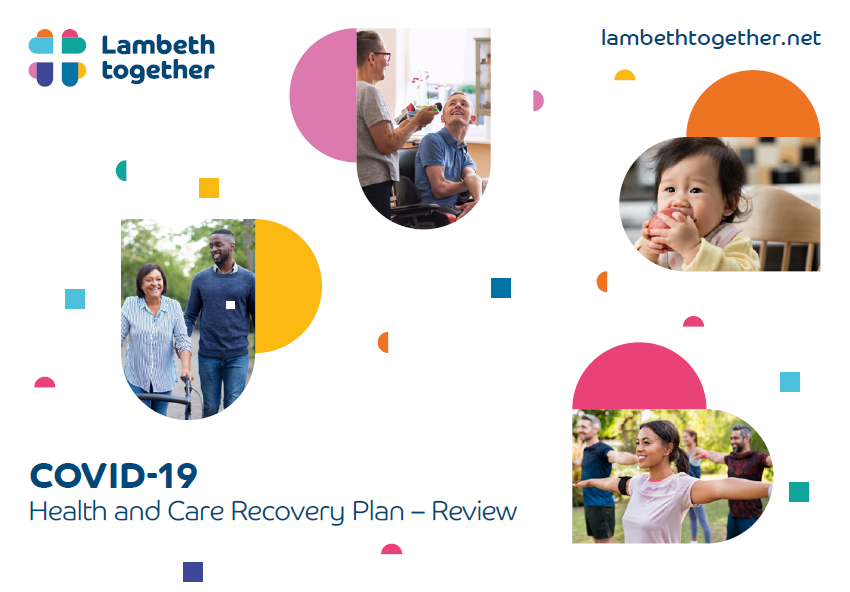 On Wednesday 23 March we presented a review of our Covid-19 recovery plans at the Lambeth Together Care Partnership Board. The review reflected on the past 18 months, focusing on how we have responded as a health and care system to the ongoing challenges from the pandemic, lessons learned, and our next steps as a partnership.
Our original Lambeth Together Covid-19 Health and Care Recovery Plan (September 2020 to March 2022) was developed by Lambeth Together partners to help guide our response to the pandemic, outline our priorities and actions in recovering, and drive change and improvement for health and wellbeing in the borough. The plan drew on the learning and experience of staff, of voluntary sector providers and community groups, and our diverse resident and community voices.
As well as noting the remarkable resilience of Lambeth communities throughout this period, Board members expressed their appreciation to the huge numbers of staff working across the health and care system.
"To all colleagues in health and social care, we want to acknowledge your continuing efforts, going above and beyond to help residents in whatever way you can. Care workers, pharmacists, doctors and nurses, and everyone else, you are all amazing."
Page 12 – Lambeth Together Covid-19 Health and Care Recovery Plan Review
Read the Covid-19 Health and Care Recovery Plan Review here