Lambeth is celebrating Mental Health Awareness Week
Today marks the launch of Mental Health Awareness Week, the UK's national week to raise awareness of mental health.  The week, which is hosted by the Mental Health Foundation, is in its 22nd year and runs from Monday 9 to Sunday 15 May.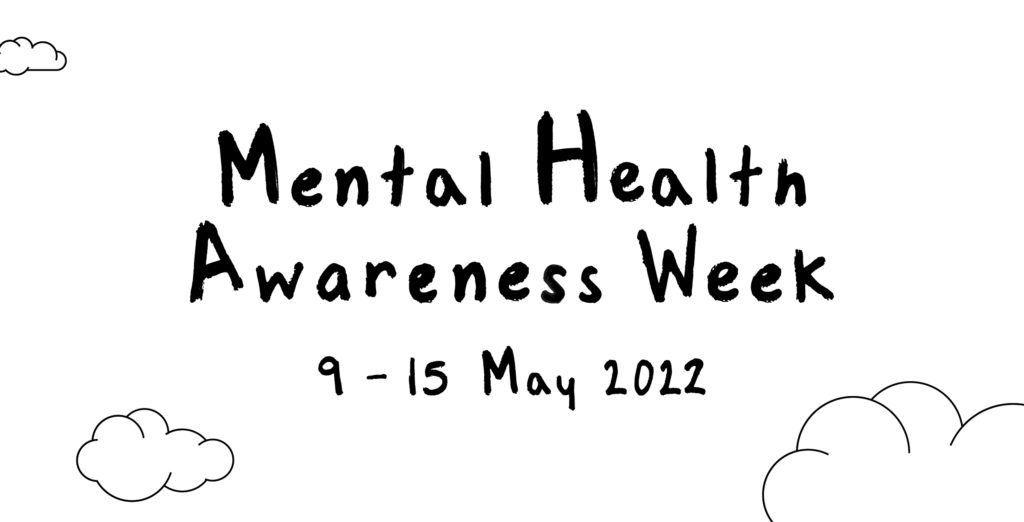 This year, the theme for the week is 'loneliness'. Across the country, people will be reflecting on loneliness and how it impacts our mental health. Long-term loneliness is closely linked to mental health problems such as depression and anxiety. Here are some of the activities and support available across Lambeth throughout Mental Health Week and beyond.
Lambeth events during Mental Health Week
'Mental Wellbeing Mondays' at the Lambeth Together Health and Wellbeing Bus
Do you feel your mental wellbeing has been affected by the stresses of modern life or by the pandemic? You're not alone. Jazz Abimuheal, mental health and wellbeing outreach worker is here to help. Come and talk to him about what matters to you. He'll be on the Health and Wellbeing Bus every Monday to listen and give advice on steps you can take towards better mental wellbeing.
Where: Rathbone Youth and Community Hub, Lunham Rd, SE19 1EN
When: Monday 9 May from 10am to 5pm.
You can also see where the bus will be on every 'Mental Wellbeing Monday' here.
'Taking steps out of loneliness' with Healthwatch Lambeth
What are the steps we can take to tackle loneliness? How can we feel more connected and enjoy life?
Join Healthwatch Lambeth at this interactive event. Please register in advance here.
After registering, you will receive an email on how to join the event. For any queries, email anna.dagostino@healthwatchlambeth.org.uk
Where: Online (Zoom)
When: Monday 9 May from 1pm to 2.30pm.
Great Mental Health Day Wellbeing Walk
Come along for a leisurely evening 6km walk through Clapham, Stockwell and Vauxhall, stopping at a few places of interest along the way. The walk begins at Clapham South Station – whose deep shelter was used as temporary accommodation for immigrants from the West Indies arriving aboard of HMT Windrush – through to Clapham Common and Stockwell War Memorial, Little Portugal ending at Vauxhall Pleasure Gardens.
There will be a chance to stay on and socialise afterwards with the new friends you'll have made along the way.
Where: meet outside Clapham South Tube Station, Balham Hill, SW12 9DU.
When: Thursday 12 May from 5pm to 7pm. Register here.
Thriving Communities Wellbeing Event, Marcus Lipton Youth Centre
If you live nearby, come down for a feel good afternoon. Learn and connect via a range of activities, and  find out what's happening in your neighbourhood. There will be information stalls, health checks, exercise and wellbeing taster sessions, free food and more…!
Where: Marcus Lipton Youth Centre, Minet Rd, SW9 7UH.
When: Thursday 12 May from 12pm to 5pm.
Get support and friendship with MYNeighbour
Do you feel lonely or isolated? Meet with a local volunteer once a week for a cuppa and a chat, receive regular friendship calls or a home cooked meal. Find out about all of Age UK's befriending services.
Volunteer to combat loneliness
Volunteering is an excellent way of combatting isolation and loneliness and can help in a variety of ways. It provides structure and routine, can help you feel good about yourself and improve feelings of self-esteem. It also creates opportunities to make friends, take part in social activities and learning which can all contribute towards protecting your mental health. Sign up to Team Lambeth for volunteering opportunities across the borough – volunteer.lambeth.gov.uk
Age UK are always looking for new volunteers to get involved with projects. Volunteer for Age UK Lambeth.
Online support for mental health and wellbeing
Take the NHS Mind Plan Quiz
Get a personalised mental health action plan with practical tips to help you deal with stress, anxiety, low mood and trouble sleeping, plus advice on how to cope with feelings of loneliness. Take the NHS Mind Plan Quiz.
This quiz is aimed at adults aged 18 and over. If you are under 18, check out their mental health and self-care tips for young people.
Support and advice on dealing with loneliness
Loneliness is an issue that can affect us all, young or old, at any point in our lives. We might live in a busy city or a rural location, on our own or with others and still feel isolated. You should not blame yourself for feeling like you are struggling, now or at any other time.
For support and advice on dealing with loneliness, visit the Every Mind Matters loneliness webpage.
Kooth
Anyone aged 10 to 25 years old in Lambeth and other south east London boroughs can get mental wellbeing support via Kooth – a free and anonymous online service. They offer free counselling sessions from qualified practitioners via a pre-booked or drop-in online chat-based platform. Visit: www.kooth.com.
Qwell
Qwell is an online mental health support platform that anyone aged 26+ in Lambeth (or any other SEL borough). Qwell is an anonymous site which helps adults to feel safe and confident in exploring their concerns and seeking professional support. Sign up to join online peer support communities, access self-help materials or engage in drop-in or booked one-to-one online chat sessions with experienced counsellors. Sign up to Qwell here.
Support for adults from Lambeth Living Well Network Alliance
The Living Well Network Alliance (LWNA) supports people in Lambeth who are experiencing mental illness or distress. Find out where to get support in a crisis, how to refer yourself for talking therapy or get more help than your GP can provide. Get help from the LWNA.