North Wood Group Practice at Crown Dale re-opens with more space and more services for patients
The GP practice at Crown Dale in Norwood has reopened to patients following wide-scale modernisation, refurbishment, and extension. Improvements include a more spacious and welcoming environment, increased capacity, improved access, and a wider range of health and community services being offered to patients under one roof.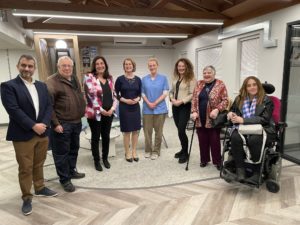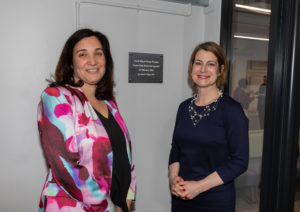 New services for patients, new opportunities for staff and trainees
Dr Nico Scaravilli, GP Partner, said,
"We are delighted to be welcoming patients back. This is an exciting time for Crown Dale.  With improved and additional space we can  offer our patients additional services such as physiotherapy, social prescribing, community paediatrics and lifestyle coaching for those with long term health conditions such as diabetes.
We will also be hosting diabetic clinics for the wider Lambeth population, and training opportunities for doctors, pharmacists and nurses of the future. With these improvements we can better serve the local community for the foreseeable future".
Designed around user needs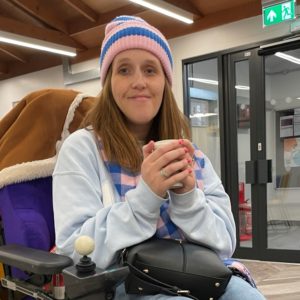 The surgery, part of the North Wood Group Practice, has been designed with patients in mind. Maria, a member of the Patient Participation Group (PPG) at the Practice and a wheelchair user, said:
"I've been helping with the design, and I'm really impressed with the layout, the accessibility and the facilities. The old double doors were a nightmare. I'd always have a fear in the winter I'd go sliding down the slope. Now there's more space and an automatic door. And the disabled loo is phenomenal".
Space for patient groups and education sessions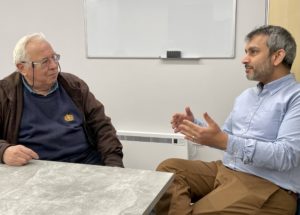 Chair of the Patient Group, Philip, said he was looking forward to starting up meetings again and welcoming new members. There is a brand new room that can host meetings and other group sessions.
"We've all been waiting for these facilities to be open. I am hoping there will be a revitalising of the PPG. And a lot more patient activity, education sessions, groups and so on", he said.
Gardening for health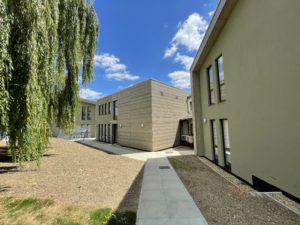 Chrissy, who is registered at the Practice, is looking forward to getting back to growing vegetables in the garden, and to getting other patients involved.
"I am on the Committee of Lambeth GP Food Co-Op. We have a monthly stall at King's College Hospital where we can sell our produce".
Gopal Ladva, Practice Partner and Clinical Pharmacist, was fully on board:
"Chrissy and Gill, our nurse, have been great in keeping the garden going. Now we're open again, this is a great opportunity to get more patients involved – gardening can be part of people's rehabilitation. And from a staff perspective, it's lovely to look out of the window and see things growing."
Investing in primary care services for the long term future
Funding was approved to the value of £3.1 million back in 2019 to support refurbishment and extension of the Practice, with construction starting in March 2021. South East London Integrated Care System and partners worked hard through challenging times to bring the works to their successful conclusion.
Andrew Eyres, Director of Integrated Health and Care for Lambeth, said,
"I couldn't be more delighted to see the Crown Dale premises open again. This refurbishment has involved a huge amount of work across different partners through the period of the pandemic. Bringing it to fruition is no small achievement".
"It means a wider range of services can now be offered from the Practice, allowing patients to benefit from a variety of skilled members of the primary care team, beyond GPs and practice nurses. This is part of our broader developments within primary care across Lambeth to best meet the needs of our local population. Congratulations to everyone involved."
Welcoming new patients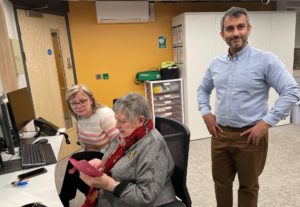 North Wood Group Practice at Crown Dale is welcoming new patients. To find out more and register, go to their website: www.northwoodgrouppractice.co.uk
More than just your GP
To find out more about the range of clinical staff and other professionals working in primary care in Lambeth and south east London, visit #YourPrimaryCare