Connecting people to local activity can help in ways that tablets and gels can't – celebrating Social Prescribing Day in Lambeth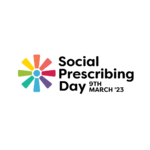 Today (Thursday 9th March), is Social Prescribing Day, which is a celebration of the important role of link workers and organisations that support health and wellbeing. It is a day to highlight social prescribing, how it works, and how it changes lives. Social prescribing is a way to help people with social issues that impact their health, such as stress, loneliness, or financial problems.
Social prescribing allows a holistic approach to health
Many of us seek medical advice for social issues that affect our health, such as financial worries, debt, stress, loneliness, and social isolation. In fact, it is estimated that one in five visits to the GP are related to social needs rather than medical issues. Social prescribing aims to connect individuals with groups and organisations that can provide support, guidance, and opportunities to improve the wider issues that affect our health.
Social Prescribing in Lambeth GP practices
Having social prescribers available in GP practices in Lambeth has supported primary care teams to manage patient care most effectively. If you are referred to a social prescribing link worker, they will take the time to understand what matters to you and help you create a plan with information and ideas for next steps to improve your health and wellbeing.
Dr Raj Mitra, GP at Lambeth Walk Group Practice:
"Our social prescribers help people deal with chronic pain or depression through activities like yoga, walking, gardening. Connecting people to local activity can help in ways that tablets and gels can't"
Lambeth residents who have already used social prescribing have shared their experiences.
Carole, Lambeth resident:
"I was very happy with your social prescribing and I found it very helpful talking to you. You have been invaluable."
Paris, who attended Yoga for Mental Wellbeing sessions recommended by their social prescriber:
"Grounding and uplifting also a real mood shifter."
Jennifer, who also joined Yoga for Mental Wellbeing classes:
"This yoga is helping me to cope with this extremely difficult and stressful housing situation"
Social prescribing community health and wellbeing event in Lambeth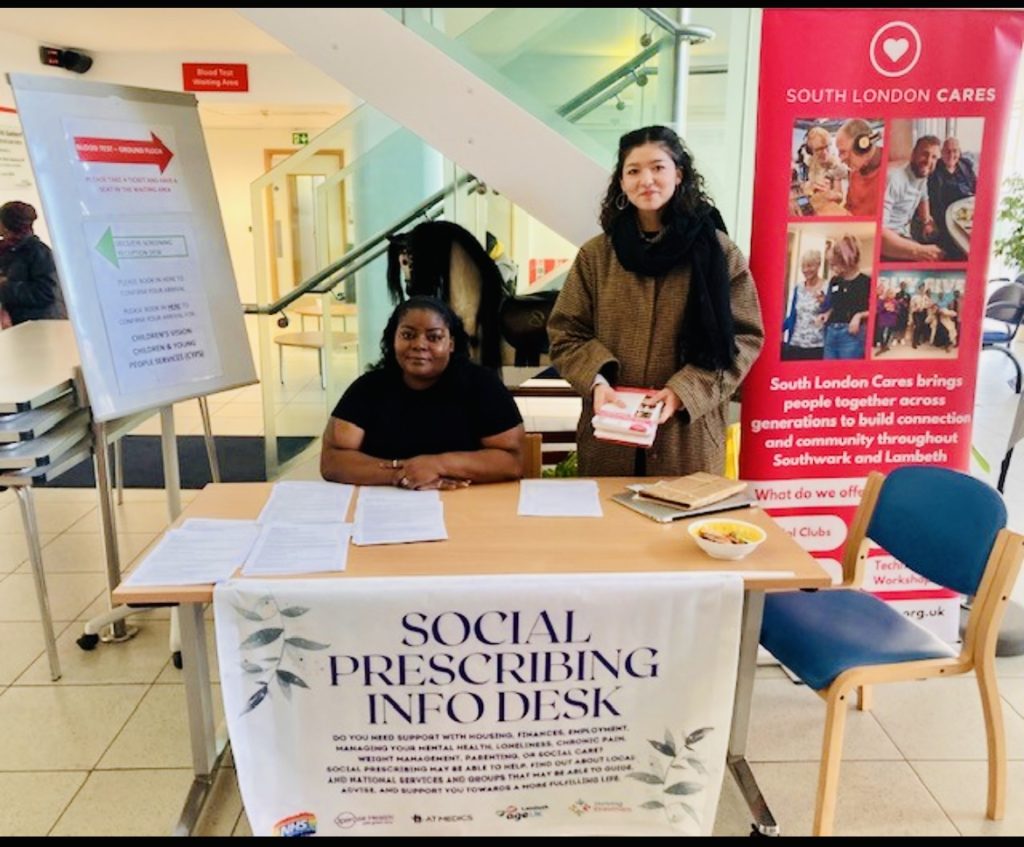 On 2nd March, a social prescribing community health and wellbeing event took place at Gracefield Gardens Health and Social Centre in Streatham.
Thriving Lambeth in partnership with Streatham AT Medics PCN, Streatham PCN, and Streatham Youth Community Trust, encouraged patients and residents to access support from local organisations to benefit their health and wellbeing.
Residents were able to access Lambeth Together health and wellbeing bus and get support from Citizens Advice Bureau. Other services that collaborated were, NIHR Dementia Research, Age UK Lambeth, SYCT Wellbeing Ambassadors, Healthwatch Lambeth, and South London Cares.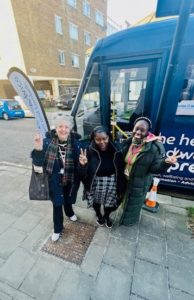 The mental health coffee morning allowed patients to connect with one another and with the information stalls, share their current circumstances and get support from the social prescribing help desk. Throughout the day the service was able to help up to 50 people by signposting to a variety of services that tackle the social determinants of health.
More information about social prescribing
Social Prescribing is included in the NHS Long Term Plan as one way of moving away from a "one size fits all" approach to healthcare and towards more personalised care. Find out more about social prescribing in South East London.
To learn more about Lambeth's social prescribing offer for young people watch Lambeth young people's health hub film highlighting the work of social prescribing in the borough
To find out more about the social prescribing link workers in some primary care practices in Lambeth and south east London, visit #YourPrimaryCare, where you can watch the videos of Judith and Michaela who are social prescribing link workers in Lambeth GP practices.