Aspiration: People lead healthy lives and have good physical and emotional health and wellbeing for as long as possible
People maintain positive behaviours that keep them healthy
People and communities have access to information about and the right support around substance misuse, the impacts of smoking and alcohol use, and how to manage their weight, in ways that are accessible and meaningful to them. There is a decrease in the number of people smoking, and an increase in the number of people achieving a healthy weight and drinking less alcohol.
Programme:
Staying Healthy Programme – with contributions from: Living Well Network Alliance, Substance Misuse and Learning Disabilities and Autism Programmes.
Activity
Work with local communities, voluntary sector, Primary Care Networks (PCNs) and other partners to ensure residents have access to advice and support in community settings to stay well, which is tailored and culturally appropriate.
Use a combination of 'Vital 5' and NHS Health Check approach to improve routine identification of smokers and those at greatest risk of obesity, providing brief advice and referral to the stop smoking service and to weight management support.
Deliver stop smoking services and support including specialist services and community pharmacy provision and strengthen links with hospital and pharmacy stop smoking pathways.
Set up a new weight management service with better links into communities that have the highest need and are likely to benefit most.
Work across the Council and NHS South East London Integrated Care Board to support a holistic needs-led approach across the whole weight management care pathway to increase access to the most appropriate weight management support for residents.
Enhanced outreach and engagement, (including outreach for people with disabilities and for new parents) including targeted street outreach for: people experiencing rough sleeping and homelessness (aligned with and complementing rough sleeping grant initiatives where relevant), targeted vulnerable/priority groups including sex workers, crack and heroin users and alcohol users who are not in contact with treatment, and young people not accessing services
Additional treatment places for people dependent on alcohol.
Capacity to support collaboration, information sharing and joint working arrangements between drug and alcohol treatment and other key local agencies, to better understand and meet the needs of vulnerable/priority groups.
Complete a Health Profile of Substance Misuse in Lambeth using different data sources to better understand our population, collaboratively working with partners and local communities to investigate and identify the current and future health and service needs of our population.
Develop a comprehensive prevention programme for substance misuse.
Improve identification of those with high risk drinking through use of the 'Vital 5' tool and implementing brief intervention and onward referral.
Develop our outreach and early prevention initiatives such as our Assertive Outreach Team in partnership with Police and Community Safety and access to early and brief interventions on alcohol and drugs use.
Strengthen referral pathways for risky and dependent alcohol drinkers from primary care and acute trust-embedded addiction care teams to treatment services.
Deliver the Healthier You diabetes prevention programme, improving uptake particularly in our most deprived populations.
Promoting uptake of the community pharmacy stop smoking and blood pressure check service, and the health and wellbeing champion in pharmacy service.
Impact measures
Increase the percentage of patients with long term conditions and recorded as current smokers, who have a record of an offer of support and treatment, within the preceding 12 months.
Increase the percentage of patients with long term conditions having their body mass index (BMI) recorded, within the last 12 months.
Improved appropriate referrals from primary care to the range of weight management support programmes available (NHS Digital, locally commissioned services, National Diabetes Prevention Programme).
Increase the number of respondents completing DrinkCoach survey and monitor the proportion of people flagged as having a 'possible dependence'.
Increase the number of substance misusing people from vulnerable and priority groups engaged by multi-disciplinary outreach team.
Increase the number of people accessing and engaging in structured treatment programmes.
All patients accessing inpatient support through alcohol support teams are supported into local services on discharge for follow-up support.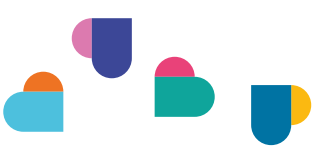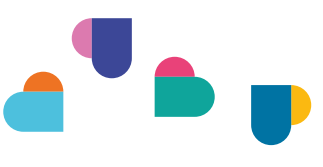 People are connected to communities that enable them to maintain good health
Communities are well-connected, engaged and thriving, with the environment, infrastructure, tools and support needed to have good health and wellbeing. The wider determinants of poor health that impact infant and adolescent mortality, are addressed.
Programme:
Neighbourhood and Wellbeing Delivery Alliance – with contribution from the Staying Healthy Programme and Children and Young People's Alliance.
Activity
Age UK Lambeth, Lambeth Training Hub and Lambeth GP practices to support recruitment and retention of social prescribing link workers.
Developing stronger links between Primary Care Networks and local communities through PCN Equity Champions, the Thriving Communities project and Health and Wellbeing Hubs.
Evaluating the impact of the Thriving Communities project.
Providing capacity building support to community and voluntary organisations to further assist their promotion of health and wellbeing and to continue to develop trust and confidence in the health and care system among our Black and diverse communities.
Using an outreach approach to providing health and wellbeing information and advice in community settings with a focus on reaching those with higher risk of poor health.
Support residents through targeted interventions to maximise their incomes, reduce costs and build financial resilience.
Engage communities through Lambeth Health Determinants Research & Evaluation Network (HEART) to develop research priorities.
Develop an evidence-based programme of work that responds to wider determinants of infant mortality, that focuses on how to bring neighbourhood resources and strengthen communities to support parents, families and their children.
Targeted support to access self-care medicines available from community pharmacies in the borough to support people affected by deprivation.
We will review cases of infant deaths and identify common wider determinants of infant mortality in Lambeth. We will use these findings to create a clear programme of work to address this, using
community and neighbourhood resources.
Impact measures
Social prescribing connects people to activities, groups, and services in their community to meet the practical, social and emotional needs that affect their health and wellbeing. We will ensure the availability of services for social prescribing
and increase the number of social prescribing unique contacts.
Lambeth Residents survey continues to measure residents' wellbeing, use of community assets and social cohesion and shows year-on-year improvement.
Impact of the rising cost of living on Lambeth's low-income residents is reduced. Measured by
an improvement in the financial resilience of our low-income residents as an indication of the support provided (increase in % of low-income residents coping financially).
Proportion of people with long term physical or mental health conditions who are economically
inactive will reduce.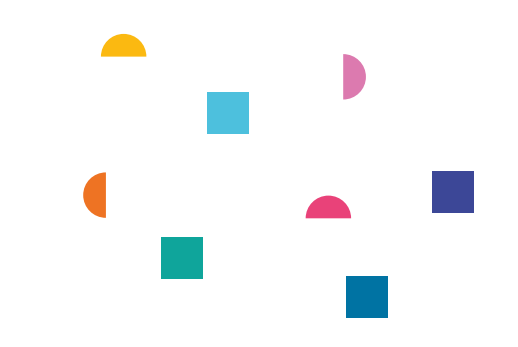 People are immunised against vaccine preventable diseases
Uptake of childhood immunisations increases and uptake of Covid-19, flu and pneumonia vaccines increase for eligible adults
Programme:
Staying Healthy Programme and Children and Young People's Alliance – with contributions from: Neighbourhood and Wellbeing Delivery Alliance.
Activity
Complete a Joint Strategic Needs Assessment Health Profile of Childhood Immunisations in Lambeth using different data sources to better understand our population, collaboratively working with partners and local communities to investigate and identify the current and future health and service needs of our population.
Review local incentivisation schemes for General Practices (GPs) and explore how they are routinely inviting residents for vaccinations, with the aim to improve vaccination uptake in specific cohorts (such as high-risk groups, over 65s, and children), focusing on those who have previously not responded or declined a vaccination appointment.
Work with Primary Care Networks to improve invitation and reminder arrangements and consider alternative delivery sites to improve access for childhood immunisations and seasonal vaccination programmes with a focus on people aged over 65 and those with long term conditions.
Acute settings within hospital trusts to routinely enquire about seasonal vaccinations when patients in high-risk cohorts attend sites, and co-administer vaccinations where possible.
Health Visitors to continue to actively check immunisation status of newborns' and infants during routine health reviews and refer parents to GPs for vaccination where required.
Professionals working with children and families, such as those within nurseries, children centres, schools and children's social care to be familiar with the UK Universal Immunisation Schedule and
promote vaccination to parents, encouraging them to check with their GPs when unsure about children's immunisation history.
Midwifery teams to promote the UK vaccination programme at antenatal appointments with expectant mothers to increase awareness of the programme and encourage uptake when baby is born.
Schools to continue to support promotion of school-age vaccination programmes by working inpartnership with the school-aged immunisation provider to ensure timely sharing of class lists.
Schools to be encouraged to identify vaccination champions to support school-based vaccination programmes – champions can include safeguarding leads, teachers and school nurses and should include supporting the return of consent forms with parents (particularly those who have not responded).
Redesign delivery of the childhood vaccination programme, and consider Making Every Contact Count, to pilot new and innovative ways to ensure equitable access and achieve a high-quality vaccination programme.
Out of hours and weekend provision is available across the borough for vaccination appointments.
Co-administration of Covid-19 and flu is normal practice for those over 65 and with multiple long term conditions.
Immunisation records of families with under 5-year-olds are routinely checked by health visitors, with referrals made to GPs as required.
Vaccinations are opportunistically discussed with all families of children who have missing immunisations.
Impact measures
By age two, 90% of Lambeth children will have received all primary immunisations and one dose of MMR.
Of those children who have missed an
immunisation (non-responders), follow up by healthcare providers will increase uptake by a further 50%.
100% of school-age vaccination consent forms returned to the vaccination provider.
Increase the number of Lambeth registered population who are over the age of 65 receiving immunisation for flu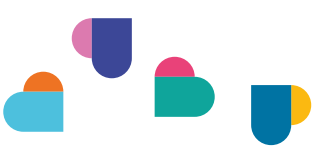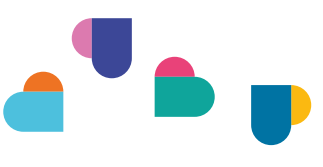 People have healthy mental and emotional wellbeing
Lambeth's communities co-produce and co-deliver better and faster support for people to improve and maintain their emotional wellbeing. Our support is targeted at those individuals and communities most in need and is based on feedback from people about what works best. Children and young people can access Community Child and Adolescent Mental Health Service (CAMHs) support in a timely manner and more children and young people are able to use a wider range of emotional health and wellbeing provision. Children and young people report improved emotional health and wellbeing following contact with commissioned provision.
Programme:
Living Well Network Alliance and Children and Young People's Alliance.
Activity
Offer mental health awareness training and promote new Lambeth signposting tool to community and voluntary organisations particularly those that work with vulnerable communities.
Actively promote suicide prevention training to reach groups identified in the Lambeth Suicide Prevention Strategy as being at greater risk.
Working as part of South London Listens, increase the number of Wellbeing Hubs and Community Mental Health Champions.
South London and Maudsley Hospital (SLaM) mental health promotion team to develop and implement more needs-led mental health promotion initiatives.
Living Well Network Alliance to develop service user representation in decision-making groups.
Develop and expand Living Well Network Alliance's Culturally Appropriate Peer Support and Advocacy Service (CAPSA) – this service employs people from Lambeth's Black communities with lived experience of mental health issues to work with and advocate (speak up) for those we support. They work and train with staff in our Living Well Centres and other Alliance teams to improve our
support for people from Black communities. Improving our cultural awareness also helps to improve our support to all those from minority communities.
Undertake regular outreach sessions at community events within Lambeth to promote the Lambeth Talking Therapies service, audit service user experience to feedback into service development and the pilot model of culturally appropriate group therapy with Black Thrive.
Review Joint Strategic Needs Assessment Health Profile of Mental Health in Lambeth using different data sources to better understand our population, collaboratively working with partners and local communities to investigate and identify the current and future health and service needs of our population.
Living Well Network Alliance to develop, refresh and embed engagement with those we support and their carers, including increased co-production and regular feedback from service users on their experience.
Roll out Dialog tool during 23-24, including training and support to staff, to ensure a robust and consistent process to capture treatment satisfaction and feedback.
Implement changes as part of the Patient and Carer Race Equality Framework (PCREF) programme to improve the access, experience and outcomes of the people we support from our Black, LGBTQ+ and other minority communities – the South London and Maudsley NHS Trust, a core member of the Living Well Network Alliance, is one of four national pilots for PCREF which aims to eliminate differences in access, experience and outcomes in mental health for those from Black and Minority Ethnic communities.
In line with the Children and Young People's Mental Health and Emotional Wellbeing Plan, design and deliver a multi-agency Single Point of Access (SPA) to mental health support, drawing together a range of services seeking to support children and young people and their families.
Offer varied emotional wellbeing provision for children and young people that is a cohesive and joined-up offer, that is well-communicated and enables improved access – develop a standardised approach to measuring outcomes across providers.
As part of the Suicide Prevention Action Plan and feeding into the Autism strategy work with mental health services to improve the experience of people with autism – relevant recommendations from the evidence review on autism and suicide are considered and adopted.
Work collectively to improve experiences and recovery outcomes for black service users and carers
through access to the right culturally appropriate care and support that meets people's needs.
Ensure that early access to emotional and psychological support for people experiencing mental distress can prevent a more severe mental health crisis and help people stay in their homes and work,
which has positive benefits for them, their families and wider community.
Impact measures
Lambeth's communities can co-deliver support for people to improve and maintain their emotional wellbeing.
Increase in the number of community organisations and volunteers undertaking mental health
awareness and suicide prevention training.
25% of those that need the Lambeth Talking
Therapies service (called access rate) should be able to access the service, 75% of people referred should
start treatment within 6 weeks and at least 50% of people who complete treatment should recover, in
line with national targets.
Children and young people that access emotional wellbeing support, report being more emotionally
healthy because of that support. To do this we will standardise our approach to measuring outcomes
from our full range of providers, allowing us to set a target for our ambition.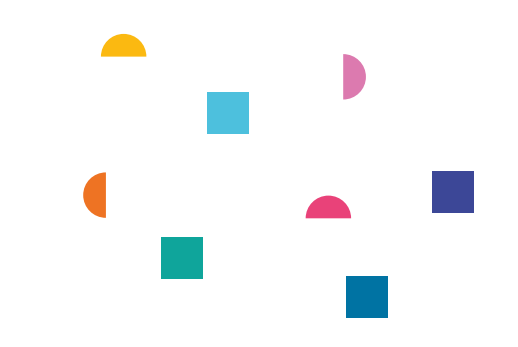 People have healthy and fulfilling sexual relationships and good reproductive health
People have informed access to contraception, high quality Sexually Transmitted Infections (STI) treatment and testing and there is zero HIV-related stigma and zero HIV transmissions.
Programme:
Sexual Health Programme.
Activity
Sexually Transmitted Infections
Open access Sexually Transmitted Infections clinical services will have a refreshed service offer.
Work with the London Sexual Health Programme to plan for the future of the London e-service.
Increase accuracy of partner notification and reporting.
Increase and improve outreach and education to underserved groups.
Work with pharmacies to consolidate a sexual and reproductive health service offer.
Promote condom distribution services and benefits of condom use.
Abortion and reproductive health services
Work with the NHS and providers to refresh the service offer.
Analyse what our services are delivering and who is accessing them.
Monitor contraception access at separate clinical, online, GP and other service providers.
Pilot models of Long-Acting Reversible Contraception (LARC) training and delivery.
Continue to use the e-service for contraception.
Continue to develop online booking across providers to support access and gain 'live' system
oversight of capacity.
Continue participation with London and national partners to support a sustainable and accessible system.
Access to contraception
Continue commissioning the e-service.
Work with pharmacies to consolidate a sexual and reproductive health service offer.
Increase education and promotional activities for residents.
Long-Acting Reversible Contraception (LARC)
Pilot models of LARC training and delivery.
Continue to develop the digital tool/online booking across providers to support access and gain 'live'
system oversight of capacity.
Commission additional training opportunities for primary care staff, Sexual Health in Practice (SHIP)
and LARC.
Promotional and educational activities for residents.
Other sexual and reproductive health and HIV work
Redesign outreach pathways for vulnerable adults and young people across services.
Look to design and include alternative pre-exposure prophylaxis (PrEP) access models.
Maximise opportunities to co-create improved HIV pathways.
Impact measures
Whilst a high Sexually Transmitted Infections rate can reflect a high incidence of infection in the population, it can also suggest good access to and uptake of services that enable people to be tested and infections identified. We want to see a reduction in STI diagnoses while maintaining high rates of testing.
Monitor the gap in use of contraception from Sexual Health London (SHL) online among different ethnic groups and the number of abortions to Lambeth residents to address barriers to access.
Long-Acting Reversible Contraception (LARC) such as implants, or intra-uterine devices or intra-uterine systems (sometimes called "the coil") are highly effective forms of contraception. Lambeth residents can access these in a wide range of
settings including in primary care. We will increase the number of LARC uptake in primary care. This indicator can also be used as a proxy measure for the overall aim of offering a range of contraception types in a range of settings.