HIV Care and Support Services: Have Your Say
If you live or work in Lambeth, tell us what you think of the HIV Care and Support service in Lambeth. By completing the online survey, you will help us to better understand your experiences, concerns and perceptions of what we are doing to support the health and wellbeing of people who live with HIV.
Why we're having this important conversation
The needs of people living with HIV has changed, therefore, the response to meeting the support needs of people living with HIV needs to change too. The impact of Covid and the cost of living crisis means there is building pressure on public services due to rising need and increased financial pressures within the NHS and local councils.
While there is still no cure for HIV, there are treatments to enable most people with the virus to live a long and healthy life. The number of HIV related deaths in the UK is now very low and the number of people living with HIV has therefore grown significantly.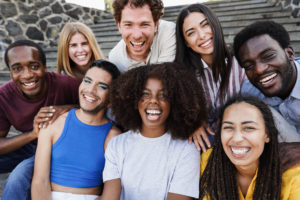 What are these services
HIV has become an episodic condition like many other long-term conditions. There is a range of good quality advice, advocacy and counselling services across Lambeth, Southwark and Lewisham that already provide support and advice to people living with HIV who choose to use them rather than the specialist services.  We intend to ensure that these services are more accessible and that people living with HIV feel confident about using them to get their needs met.
In Lambeth, we provide 1-2-1 therapeutic and emotional support for families living with or affected by HIV. The offer includes health and wellbeing support and information, home assessments and a wide range of support groups for parents, and young people.
Find out more about HIV support locally
Who is the survey for?
There are two surveys:
Next steps
Help us by completing the surveys by visiting the website
The consultation closes on 31 July 2022.
If you would like to speak to someone about the review, in confidence, or take part in research focus groups you can email sexualhealth@lambeth.gov.uk.
We also invite you to have your say on young people's sexual health and substance misuse services in Lambeth.