Knowing your blood pressure numbers could save your life
This September, Lambeth health and care services are reaching out with an important message: taking the time to 'know your numbers' could save your life.  
High blood pressure is a major cause of heart attacks, strokes, kidney disease and other serious illnesses, but usually has no symptoms until it's too late. This is why it's known as the 'silent killer'. But it's easy to detect and can be treated, with lifestyle changes or medicines to bring your blood pressure down to a healthy level.
Vanita's story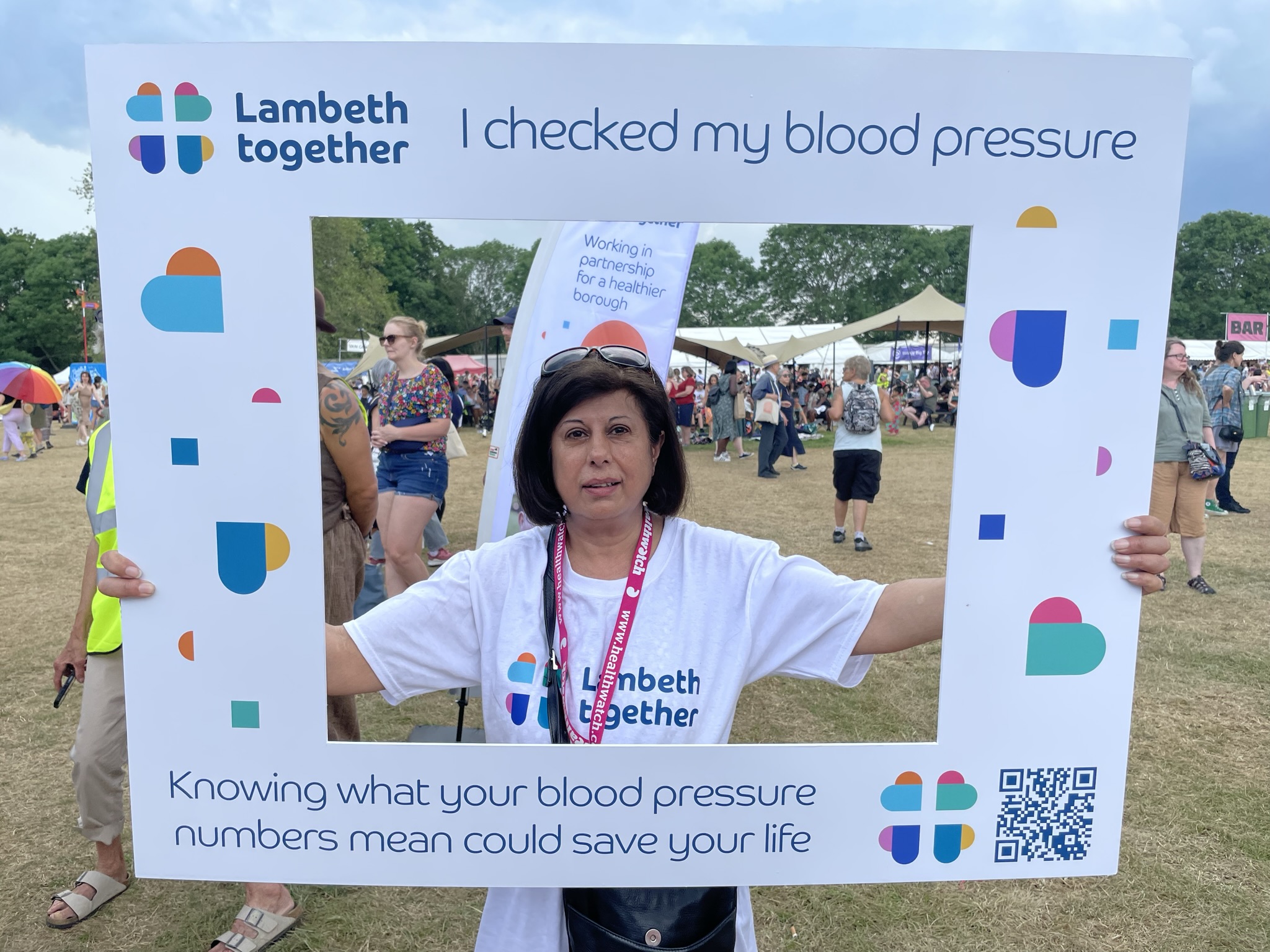 Vanita shared her story with us at Lambeth Country Show earlier this year.
"My mum had high blood pressure all her life and died of kidney failure because of it. I started thinking about her and what I could do so as not to repeat her experience.
"I know lots of people have high blood pressure without knowing it, so I didn't want any nasty surprises. I got a blood pressure monitor at home just before lockdown in 2020 because I wanted to know if my blood pressure was creeping up. It cost me around £25. I've also lost a lot of weight over the years, I've reduced salt in my diet and I try to think more about what I'm eating. I'm very happy to say I don't have high blood pressure now, and I feel more in control of my health!"
Checking your blood pressure
Home monitoring is an effective and inexpensive way to keep blood pressure under control. Or you can pop into a local pharmacy or contact your GP to ask them to do a check for you free of charge.
Find out more about how to monitor your blood pressure at home
Find a community pharmacy offering blood pressure checks
Get a blood pressure check on Lambeth's Health and Wellbeing Bus (selected days)
Tackling high blood pressure in Lambeth
Lambeth Together aims to support people to lead healthy lives, to detect health conditions early and empower people to manage these conditions and avoid complications. Raising awareness of the importance of regular blood pressure testing for people aged over 40 and for people from at risk groups, is one of Lambeth health and care partners priorities linked to this ambition.
Read more about Lambeth Together's work to tackle high blood pressure