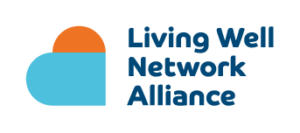 Our priority outcome: to increase in the number of people in education, training, volunteering or employment.
A sense of purpose is central to good mental health and many people get this from studying, work or volunteering. The Living Well Network Alliance works with partners to help people develop themselves as well as get into and sustain meaningful work and training.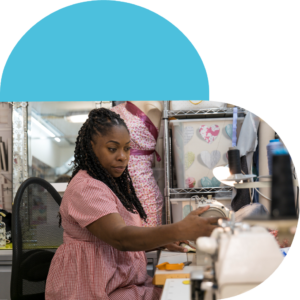 Context and key challenges
Unfortunately, those with mental illness are less likely to be employed than the general population. Lambeth's employment rate rose from 80.6% in 2020 to 83.6% in the first quarter of 2021. In the same period the employment rate of people with mental illness fell from 79.4% to 77.4%
The situation for those with severe mental illness (SMI) is far worse, with less than one in ten (8%) being employed according to NHS England.
83.6%
employment rate in Lambeth
77.4%
employment rate with mental illness
8%
employment rate with severe mental illness (SMI)
What we offer
The Living Well Network Alliance provides a range of support to help people find jobs, and for those in work to keep their jobs. We also offer talking therapies, psychiatric and other day-to-day support to keep people well so they have the best chance of staying in training or employment. In addition, we provide some jobs themselves and access to jobs.
Working with specialist employment providers
We work with a number of providers, including First Step Trust, Status Employment, Southside Rehabilitation Association and the South London and Maudsley's Vocation Matters, who also support those with mental illness to get jobs or stay in the jobs they are in.
Employment Placements
We also provide a number of work placements with our close partner Mosaic Clubhouse. These part-time, paid roles provide skills, references and above all, confidence for those looking to get into, or back into, paid employment.
'No Wrong Door', Black Thrive
We are working with Black Thrive, our close partners, on the 'No Wrong Door' programme to make it easier to find and access the many employment services in Lambeth.
Our impact
During 2021/22 the Alliance supported over 70 people with serious mental illness into paid employment and 120 people into accredited training, along with over 800 with support and advice about staying in or getting work or training.
Our next steps
New Individual Placement and Support Service
We are now investing around half a million pounds a year in a new service to support anyone we work with who wants to get a job. The Individual Placement and Support Service will be integrated into our Living Well Centres and support those with serious mental illness to find and keep jobs.
Employment Strategy 2022-23
We are also reviewing our employment services as part of our Employment Strategy to ensure they deliver the best possible service to those we support. We aim to maximise the number of Lambeth people with mental health support needs who can find and stay in good jobs that suit their skills and ambitions.
Case study: Gavin
Support from the Lambeth Living Well Network Alliance and a personal budget put towards a Drama Foundation course helped Gavin, 45 from Kennington, face his own personal crisis differently. He heralds support worker Debbie and Manager Emma from the then 'Hub', who walked by his side when he felt life was a struggle.
"Debbie encouraged my love of theatre. And I then took an access course in drama at London's City Lit and also gained a GCSE in English literature," says Gavin.
He also joined an intensive therapy programme, run by the South London & Maudsley NHS Foundation Trust, which helped him explore his personality disorder diagnosis. After this he developed a keen interest in mental health. Studying an access to mental health nursing has gained him a prestigious Morley College award and he is on track to become a mental health nurse.
In the background throughout has been Gavin's GP. "He's been brilliant. We keep an eye on my medication. He's always encouraged my courses, yoga, breathing exercises and stretching. He's a great knowledgeable and supportive doctor to have. Before I'd try to check in with him every three months, and, although that hasn't been possible during Covid, I know he's there to support if I need him."
After a long and often painful journey Gavin is determined to turn his lived experience into something to help others.
Click here to read more about Gavin's story
Case study: Ella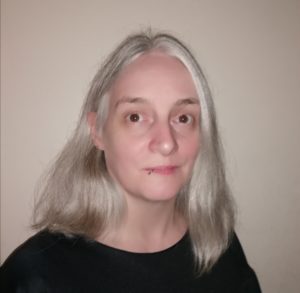 "I was out of work for around 12 years as I was a full-time carer for my dad who had Alzheimer's. He died in 2018 and I became very unwell, I ended up in hospital as I was suicidal. My doctor at the time suggested I go to Mosaic Clubhouse.
When I visited, I found not only could you meet people there, but you could also help with the running of the centre. You could work in the gardens, the cafe, the business section, whichever area you're interested in.
It was here that I met other people who really understood what it's like to go through a mental health crisis. It was nice to meet others who really understood.
You also found you were helping the people working there, answering phones and welcoming them. It really gave me the confidence to get me back into work after all that time. I applied for volunteering positions and started working at Battersea Dog home.
I was told about 'transitional employment placements,' and a reception opening at a place called SHARP on Brixton Road. They have an art gallery here, people can visit to have CBT, or appointments with a psychiatrist.
I was offered a reception job there. I was slightly weary as didn't have much confidence at the time, but it really boosted my confidence.
I've been applying for jobs in the animal field and jobs at Battersea Dog's Home but it's very
competitive, so I'm training and getting more experience. In the meantime, I applied for a reception job at the Premier Inn, went for a trial shift and was offered the job.
If I looked back three to four 3 to 4 years ago, I really couldn't see myself working. My worst-case scenario, without all the support I've had, is that I wouldn't be here now. I did try to take my own life.
Life is different now and I still really miss my dad. I met someone I knew from 20 years ago and we're thinking about getting married next year. If not for my doctor, Mosaic Clubhouse, the Home Treatment Team from Lambeth I might never have had the chance to do this.
When my doctor explained the Clubhouse to me, I didn't quite understand what it was or how it could help me, but I went anyway and I'm so glad I did. If there's one thing I'd like people to take away from my story is how much a place like Mosaic Clubhouse can help."
Ella, 51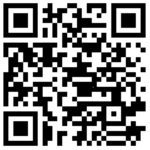 Can you help us?
We are introducing a short survey that all those who use our services will be invited to complete (online or on paper). It will take less than 3 minutes and will tell us how well we are doing and what we need to improve. Later this year we will report more detailed information on our service performance and impact and ask you for your views and ideas. Click here if you would like to complete this survey or scan this QR code:
Scan to take a short (less than 3 minutes) service user survey.