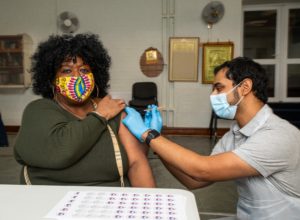 Get vaccinated to protect yourself and others
It's easy for us to pass on COVID-19 or flu viruses without knowing. Some adults and children will be eligible for a free NHS flu vaccine, COVID-19 booster, or both. The NHS is offering these to those who are most vulnerable first.  To see if you are eligible check who can get a free flu vaccine and see our COVID-19 advice pages for information around who can get a COVID-19 vaccine. It is safe to have both jabs at the same time. It's the most effective way to boost our natural immunity and protect ourselves from these viruses.
If you haven't yet had your first COVID-19 vaccine, especially if you have a health condition such as heart disease or diabetes, now's a good time, and it could save your life.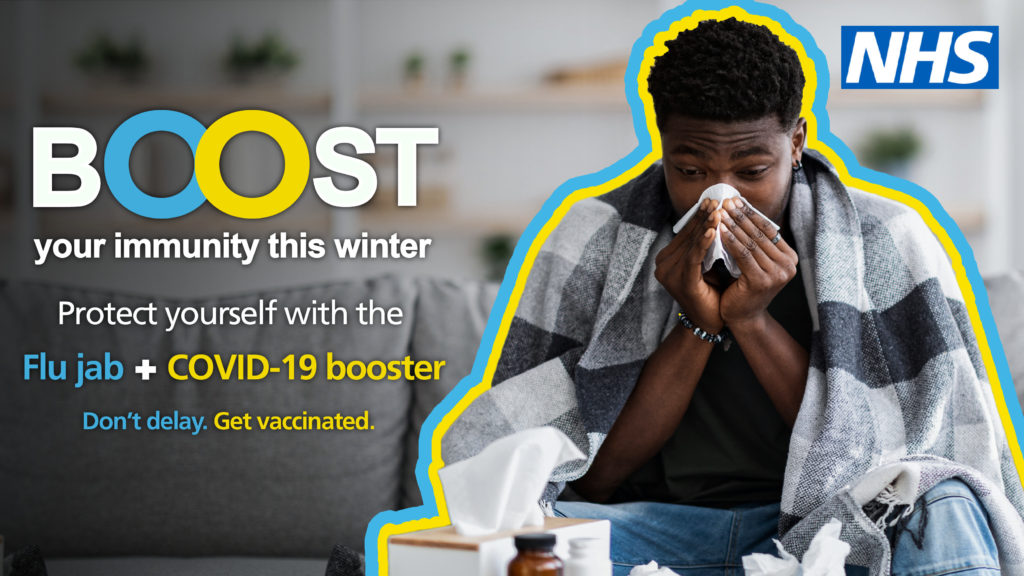 Find out more
To boost your immunity this winter don't delay, get your free vaccines as soon as you are eligible. Find information about winter vaccinations at www.selondonics.org/winter-vaccinations
Where to get COVID-19 and flu vaccines
To get your COVID-19 booster in Lambeth find a list of the closest walk-in sites that offer covid vaccination
To get your annual flu vaccine in Lambeth find a pharmacy that offers the NHS flu vaccine
Vaccines are safe and highly effective
All vaccines must go through the same regulatory approval process as any medicines to ensure they meet strict safety standards and offer high levels of protection.
Let's keep life moving
COVID-19 hasn't gone away, and flu presents an additional risk this winter. As well as getting vaccinated, further steps we can take to reduce the risk of catching and spreading COVID-19 include keeping inside areas ventilated or considering wearing a face covering in crowded areas.