Neighbourhood and Wellbeing Delivery Alliance
The Neighbourhood and Wellbeing Delivery Alliance is a collaboration between the local authority, health and social care organisations and the voluntary and community sector within Lambeth. Through this, we create partnerships between local people and work together to share intelligence, co-create solutions, and design projects that improve the health and wellbeing of Lambeth residents. We achieve this by focusing on four strategic priorities.
Our priorities
Thriving Communities: improving support in the community for residents to live healthier and happier lives
Living with Long Term Conditions: helping people with multiple long term health conditions and those with chronic pain to self-manage and get the support they need
Care Homes: improving support to care homes to enhance care to residents and their families
End of Life Care: encouraging more people to have an end of life care plan that reflects their wishes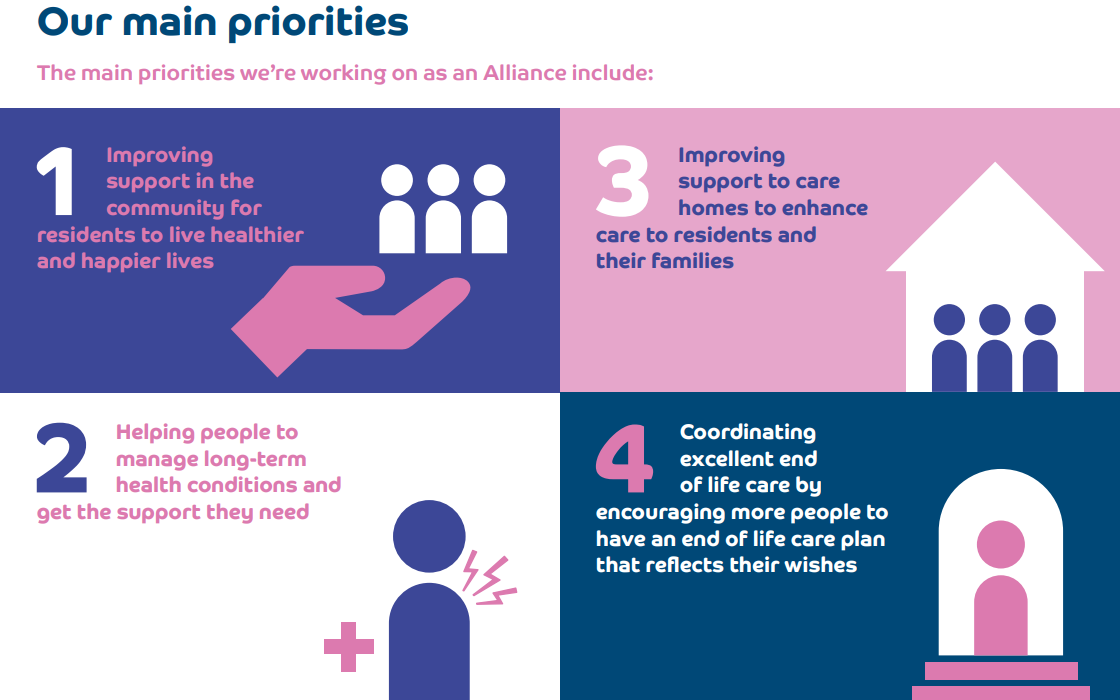 Our approach
We help communities to thrive by making sure residents in Lambeth are more aware of what's available nearby to support and manage their health and wellbeing. We work with local organisations to develop small scale local projects which we can use to 'test and learn' from. Quickly customising the support that is offered, based on local feedback, ensures we deliver against residents' needs. We share what we have learned with partner organisations and develop plans to run these projects that can positively impact people more widely across other areas in Lambeth.
Through this collaborative approach, the Neighbourhood and Wellbeing Delivery Alliance aims to:
support residents to live better and happier lives
make sure that all residents have an equal chance of staying healthy
make it easier for residents to get the health and care support they need to live well