Message from the Alliance Director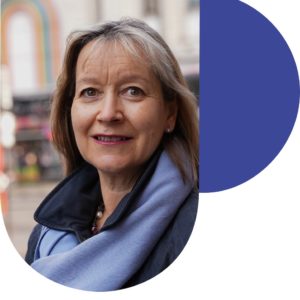 "In the last year the Alliance has made great strides in many areas and our job is to continue to prioritise and focus our collective energy to improve how we support residents to keep healthy and improve how care is provided. This work is more urgent than ever and needs to continue at pace to address the very real challenges our residents face such as increasing cost of living and waiting times for treatment.
We have been greatly encouraged by the energy and enthusiasm of residents in Lambeth to co-develop innovative locally-driven solutions for their community. And we continue to be grateful for the opportunity to work with resident organisations and with extraordinary local people who volunteer their time to allow us to hear a diversity of voices in Lambeth.
The strength of the partnership to manage the Omnicron variant of Covid last winter was exemplary and working alongside Dr Di Aitken, our clinical lead, we have a strong platform to go further and faster to integrate services and make them more accessible and effective for all our communities.
I am both hopeful and energised that our investment in Thriving Community networks allows us to broaden our reach and ensure that all our residents have improved access to information about local services and support. As we continue to integrate services it will be more important than ever to direct our resources and use a population health management approach to work with our workforce to tailor services delivery within neighbourhoods. This partnership with the community, respecting our different values and beliefs and embracing a curious approach will ensure we continue to serve the residents of Lambeth."
Amanda Coyle, Neighbourhood and Wellbeing Delivery Alliance