Lambeth is celebrating Great Mental Health Day 27 January 2023
Great Mental Health Day is back for its second year Friday, 27 January 2023.
On this day, Lambeth celebrates the power of community kindness, telling the story of how we've come together supporting one another through the past couple of years.
Community kindness improves mental health
In a year that's remained challenging for many of us, our communities, friends and families have played a vital role in getting us through difficult times together. Kindness is essential for our mental wellbeing, as being nice to others boosts our self-esteem and increases happiness as well as strengthening community communities.
Great Mental Health Day is a chance for Londoners to take an opportunity to reflect on the person, people, group or organisation who has made a difference to you this year.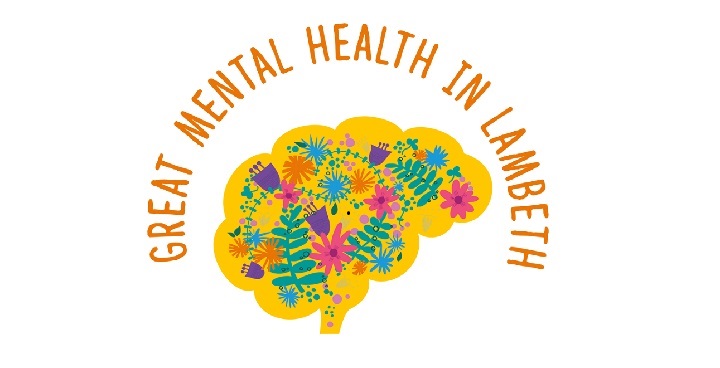 Lambeth Council supports Great Mental Health Day
Lambeth Council team is launching a kindness campaign on Council social media on Great Mental Health Day. Videos from senior leaders recognising someone who has been particularly kind to them. Lambeth residents are also encouraged to email the Council with a short written 'shout-out' to recognise the kindness of someone or an organisation. Email these to PublicHealth@lambeth.gov.uk
Cllr Jim Dickson, Lambeth Council Cabinet Lead for Healthier Communities, and Co-Chair of Lambeth Together's health and care partnership, said:
"For this year's Great Mental Health Day, Lambeth is joining in a London-wide celebration of the power of community kindness and how communities, friends and families come together for one another.

"We want the day to get people in Lambeth talking about mental health, highlight the great support available, and, crucially, take the stigma out of asking for help when needed."

"We also want to celebrate our communities, how they've come together in the tough times of the past two years and supported each other tirelessly with incredible kindness, selflessness, and cohesion."

Get involved in Great Mental Health Day 2023 in Lambeth

To mark the day in Lambeth, we will celebrate our amazing communities in the following ways:

Firstly a community walk on Friday 27 January visiting some of the brilliant organisations and activities that support mental wellbeing in our community.
Secondly all Londoners can:
Finally you are encouraged  to share your own stories and experiences of community kindness or plans for the day on social media with the hashtag #GreatMentalHealth

Get help for those struggling with their mental health

London-wide mental health support

Many Londoners are struggling with stress, anxiety, low mood and sleeplessness. Good Thinking have a range of free, NHS-approved tools, advice and resources available directly from www.good-thinking.uk , including:

Cost of living crisis: how to look after your mental health
Five ways to wellbeing guide
Tailored wellbeing guides co-created with faith and belief communities across London
Free mental health and wellbeing app

Lambeth Living Well Network Alliance support

The Lambeth Living Well Network Alliance supports people in Lambeth who are experiencing mental illness or distress. Find out more about how to get help in a crisis, get a referral or refer yourself to mental health support and services, and how to access talking therapies on their 'Get help' pages.