Lambeth GPs close equalities gap to improve life chances for people with high blood pressure
A Lambeth primary care network's innovative 12 month project has eliminated inequalities in blood pressure control between their black and white patients.
The dangers of high blood pressure, especially for Black communities
High blood pressure is a key cause of strokes and heart attacks. It has a much higher prevalence in Black, Asian and multi ethnic populations and in deprived communities.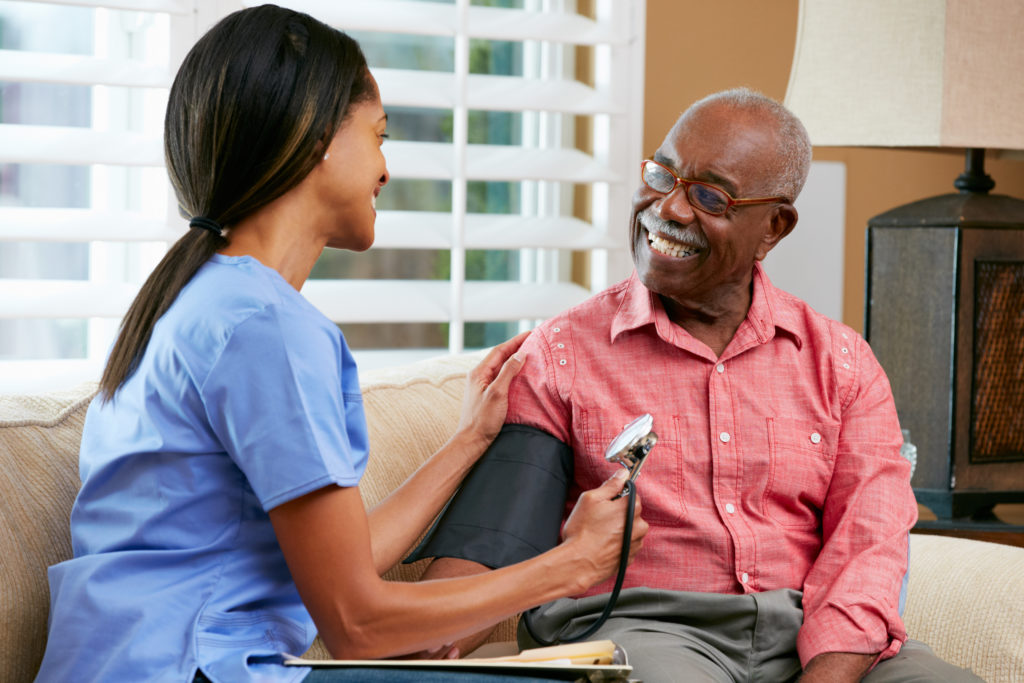 Dedicated multidisciplinary team delivers incredible results in 12 months
The AT Medics Streatham Primary Care Network's two GP practices, Edith Cavell Surgery and Streatham High Practice, in total care for 45,000 patients – around 3,100 of whom have been diagnosed with hypertension.
As part of the programme, 98 per cent of hypertensive patients were checked and received a blood pressure reading over a 12-month period.
Blood pressure control for black patients in the PCN is now 21 per cent higher than the Lambeth average, and the practices effectively removed the 12 percent gap between Black African and Black Caribbean patients and their white counterparts. Those statistics were highlighted by the Evening Standard.
Dr Tarek Radwan, GP Director, told the paper:
"This project has delivered incredible results, and this is all down to the dedication of our amazing team, especially our administrators, healthcare assistants and pharmacists.
"The last 12 months have proved that we cannot just reduce, but actually eradicate, health inequalities and raise the quality of care for everyone at the same time. I know the difference this will make to our local communities, and it really shows what is possible with a highly motivated multidisciplinary team."
Tailored approaches close the inequality gap
Michelle Dalmacio, the Stroke Association's Associate Director for London said:
"It's brilliant to see such fantastic results from this 12-month programme which show that using tailored approaches to access healthcare can improve overall diagnosis of high blood pressure and helps close the inequality gap in its treatment.
"We want there to be fewer strokes and for the people affected by stroke to have the treatment and support they need to recover, irrespective of their ethnicity. Programmes like this pave the way for the future and can help to tackle health inequalities."
Lambeth aims to share learning and spread best practice
Andrew Eyres, Executive Place Lead for Lambeth Together, said:
"This is tremendous work by the teams at Streatham High Practice and the Edith Cavell Surgery. We are now working with them and primary care services in Lambeth and more widely across south east London to share the lessons and spread best practice. Prevention and early detection of disease – particularly amongst groups currently least likely to access or receive appropriate care – is one of the key ambitions we set out in 'Our Health, Our Lambeth', Lambeth Together's Health and Care Plan 2023-28 and is one of the five strategic priorities set by our South East London Integrated Care Partnership"
Find out more about Lambeth Together
Come to Lambeth Together' virtual Board meeting on 18 May to learn more about "Our health, Our Lambeth", Lambeth Together's Health and Care Plan 2023-28.